REPUTATION  EXPERIENCE  EDUCATION  GUARANTEE  SERVICE



Carpet & Upholstery deodorizer and microban sanitizer

Professional wool rug cleaning

Professional tile & grout cleaning and sealing

Mattress steam cleaning

Pet odor removal and sub surface pet urine extraction

Flood water pump out & dry out water removal services

Expert carpet repairs

Carpet stretching

Spot and carpet dying

Fine fabric cleaning process available for special fabrics

If you are not 100% satisfied with the EXTREME STEAM service, we will rush to your location and make it right.

Same day service

WE REMOVE RED , RUST AND WATER STAINS PERMANENTLY ...

Carpet Cleaning

Upholstery Cleaning

Interior Yacht Cleaning

24 hour on call water extraction


EXTREME STEAM Professional carpet and upholstery cleaning services utilize state of the art technologies and equipment to ensure you receive 100% satisfaction guaranteed. Our carpet cleaning services are the best in the cleaning industry and our tile and grout cleaning will leave your floors looking brand new.

EXTREME STEAM emergency services are second to none. Our 24 hour on call water extraction service is designed to extract the initial flood of water, preventing further damage, followed with a moisture removal process to ensure that mold development does not occur.

EXTREME STEAM Marine Services include interior yacht cleaning utilizing our state of the art technique to leave yachts looking as new as the day they first set sail. At EXTREME STEAM we understand how important it is to keep your yacht in top notch condition and how important it is to have a reliable company to turn to when accidents happen or normal wear and tear needs to be reversed. We have extensive experience of servicing the yachting community including preparation for display at the Palm Beach, Fort Lauderdale and Miami International Boat Shows.And Sunfest.

In addition to residential carpet, tile & upholstery cleaning, we specialize in cleaning the carpet and upholstery of cars, trucks, vans, motorhomes, limo's, entertainer coaches, boats yachts, super yatchs, cruise liners, personal aircraft, movie theaters, bars, pools halls, hotels, convention centers, ballrooms, meeting halls, day care centers, malls, clothing stores, restaurants, airports, apartments complexes, schools, churches.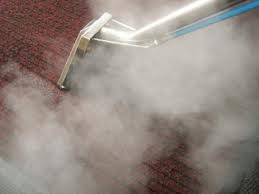 5 GREAT REASONS TO USE EXTREME STEAM